Automatic Driveway Gates & Railings in Torrance
We provide customers with the finest, top-rated electric gates and manual driveway gates, and we operate in the village of Torrance, East Dunbartonshire.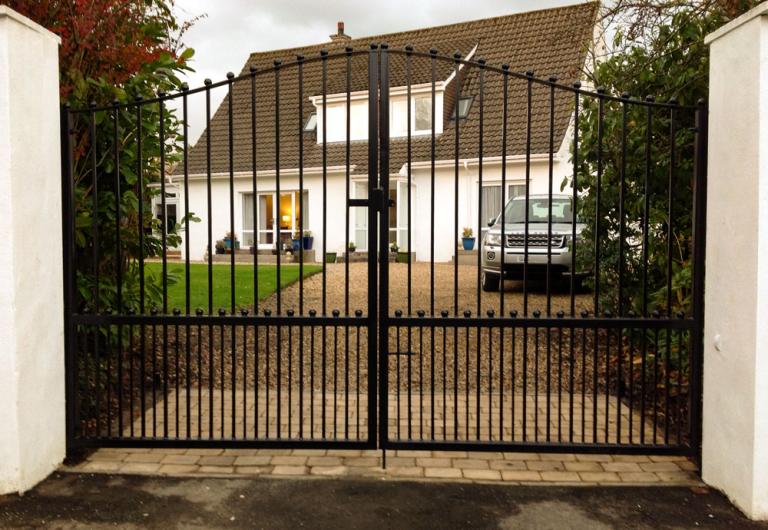 Over the years, we have undertaken many jobs in the area. Our exceptional service included communication with our customers at every part of the journey: during measurements, design, manufacture, assembly and installation.
We operate from our factory and workshop in Glasgow.
Why Install Electric Gates in Torrance?
More and more people are having electric gates installed, and the reason is plain to see. They are not only an attractive feature for the home but also promote privacy and security and allow people to keep their gates closed for longer, making them feel safer.
Our current driveway gates use the latest technology, utilizing voice, code and video-activated intercom and key fobs to prevent unwanted entry.
Which Electric Gate is Best?
If considering having an electric driveway gate put in, there is a wide range to select from. Such as Palisade gates fashioned from steel or iron bars, with pointed tops, which can be powder coated and painted, boosting security in the property.
Customers can also pick a Composite gate, encompassing a mix of wooden panels and metal, like aluminium, creating the perfect shelter and making your residence more private and secure.
If you are looking for hand-crafted garden gates in Torrance, Abbey Gates craftsmen can style your design. These days, when privacy and security are overriding concerns, we can construct garden gates as composites or palisades.
However, when installing an outdoor fixture, you could choose the decorative option, such as a scroll gate with curled stylings and a smooth top, which can be just what you were looking for.
These types of garden gates are commonly for sale in a long line of metals, a variant of their purpose and how much they cost. They can also be coated in powder or painted for a sleek exterior, based on what you are partial to.
Railings, Fences and Garden Gates
We can also fit safety railings along with their electric gates, giving your house a beautiful finish and improving its outside appearance.
You should be aware that, alongside being on the cusp of security and privacy, we also provide safety features like safety railings and structures and fitting ramps for wheelchair access.
Keeping in the theme, if you are interested in sprucing up the outside of your house or garden, we can supply garden furniture made of metal that will tie in perfectly with your new gate.
If you are fond of art and sculpture, we can bring you pieces inside, which could be a perfect piece of interior design, proving the perfect finishing touch for your residence.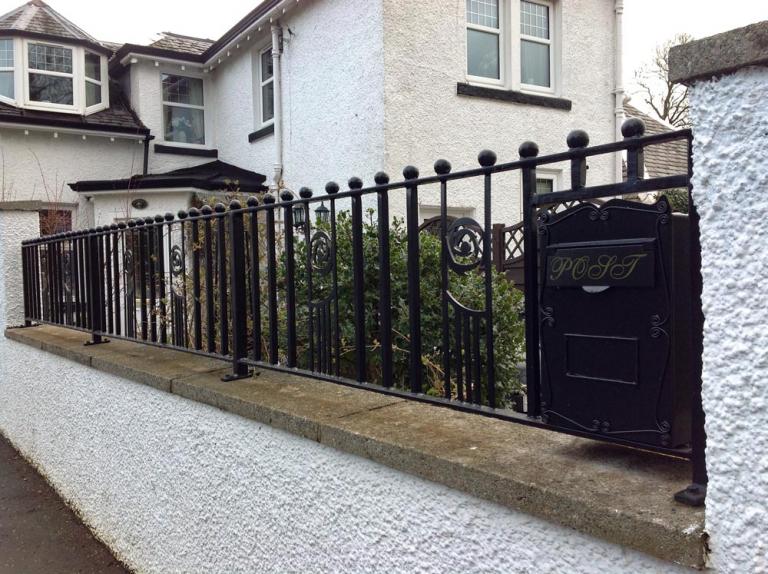 Sliding and Folding Electric Gates
We cater to all properties to bring you the perfect custom-made gate. If you have a sloping driveway, or it comes out into a main public road, we can supply a swing or sliding gate, such as a bifold gate which can be folded or put away to the side.
Commercial Gates Torrance
Abbey Gates, as well as excelling installation, also lead the way in fitting commercial gates in Torrance. The ideal solution is to keep your place of business private and secure and safeguard your workers, products, and goods.
We are committed to installing top-quality composite or palisade gates of various looks and designs.
For instance, if looking for a classical appearance, many choose iron or steel palisade gates or composite gates with palisade tops, which are second to none.
Security for Commercial Properties
If you run secure premises or an industrial yard, Abbey Gates can fit the finest custom-made palisade fencing with gates coated with anti-climb paint for extra security.
We can also make your workplace even more secure by installing the finest hi-tech intercoms and innovative ID card access.
If requiring functional, aesthetically attractive electric gates for your home or commercial property in Torrance, then come to Abbey Gates. We are dedicated to designing, building, and installing the most excellent gate, catering to your personal needs.
Be assured that our skilful engineers will take you through each step, ensuring we adhere to your requirements.
We will take care of everything, from installing the gate and intercom to conferring with the electrician pricing power to the system, ensuring everything runs smoothly.
For the safest, most private, and most secure electric gates in Scotland, contact us today.
Why Choose Abbey Gates?
We are Scottish experts in designing, making and installing electric gates and intercom systems in Torrance. We will send our team of engineers and craftsmen who will consult with you until you are completely happy. It is all part of the service you can expect from Abbey Gates, which is the name to trust when installing electric gates.
Areas We Serve
We have undertaken work across East Dunbartonshire including the following locations:
Other Services Abbey Gates Offers in East Dunbartonshire:
Contact us
To get in touch about our services, or if you have any other related questions, please call us:
By Telephone:
01294 835294 or
 07799 895814
By Email:
info@abbeygates.co.uk