Automatic Driveway Gates In Milngavie
If you are looking for the finest quality electric gates available throughout the Milngavie area we can help from appraisal to finished product.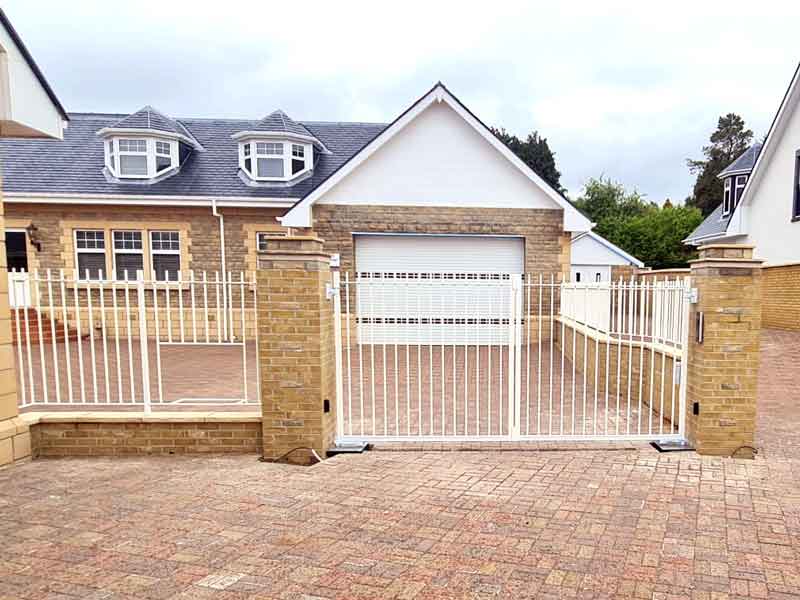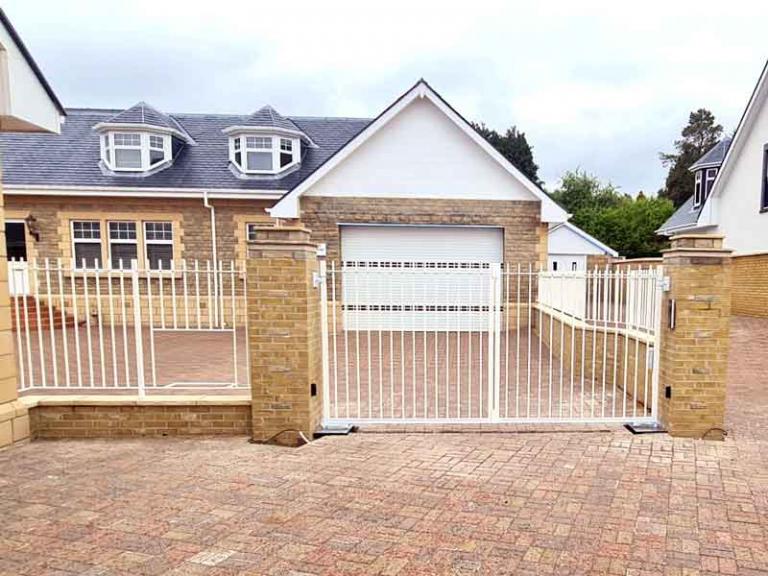 We are committed to providing the most secure gates on the market. Working out of our workshop in Glasgow, will carry out the proper measurements and design and construct your electric gate, custom-made to your specific requirements. They will then install the electric gates to your home until they have become a permanent fixture and you are completely satisfied.
It is not hard to see why there has been a rise in the popularity of domestic electric gates both in Milngavie and across the country. All over Scotland, people are installing aesthetically attractive driveway gates, which will keep your property safe and enhance your privacy, which is paramount to our customers.
Entry can be permitted via an intercom, which can be controlled in numerous ways, from voice activation to code and video systems.
Expert Gates Installers For Milngavie
You can be assured our expert engineers will take measurements of the entrance of your driveway and always work closely with our clients to design the gate of your driveway to your exact specifications.
If you live in Milngavie and considering fitting an electric driveway gate, there are a myriad of possibilities open to you.
The latest Palisade gates are comprised of metal bars fashioned from iron or steel, invariably powder coated or painted. They also come with pointed tops to help you feel more secure.
Composite and Metal Driveway Gates
We are skilled at installing the leading Composite gates; made up of a mixture of wood panels and metals, such as aluminium. The panels obstruct the view of your home from unwanted gazes, improving your privacy and security in the process.
Abbey Gates also leads the field in fitting railings, which is indispensable in any electric gate system, particularly for the driveway. They offer a beautiful finish for your residence and make it even more secure for greater peace of mind.
If you are looking for the best garden gates to adorn your home, they can be crafted as composite or palisade; to maintain privacy and security.
In many cases, garden gates are a piece of decoration to spruce up the exterior of their home. Therefore, it is not uncommon to have a scroll gate with curled design and a smooth top. They come in a wide range of metal, which can either be painted or coated, based on your individual needs.

As well as fitting for the home, we are adept at installing gates at your place of business. We at Abbey Gates are known for our work in the commercial sector, maintaining confidentiality and safety for your goods and employees, alongside your security, at all times.
We have a diverse selection of composite or palisade gates of various looks and designs to choose from, ideally suited to your commercial property.
For those wishing for a classical exterior, many choose to have composite gates with palisade tops fitted or attractive palisade gates made of iron or steel.
Driveway Gates & Fencing For Security
We are practised at protecting highly secure premises and industrial yards, where we can fit trouble-free palisade fencing, complete with electric gates coated with anti-climb paint, preventing illegal entry.
Abbey Gates also has its finger on the pulse of the latest security innovations. Installing the latest intercom systems and supplying identification cards gives access to your business property.
We can open your eyes to the multiple possibilities of installing a security gate. For instance, some believe their driveway may not be suited to a security gate, especially if it leads out to a main public road or is located on a slope. However, in that event, it is recommended to have a sliding gate installed, especially if it happens to be a bifold gate, which can be folded up or placed to the side and out of the way.
If you have decided to put in an electric gate in Milngavie, you can count on us to design and construct the gate and hook up the intercom. You can depend on our expert team of fitters to install the gate, and we will work closely with you to ensure it is fitted to your complete satisfaction.
Why Choose Abbeygates in Milngavie?
We are a trusted, Glasgow-based company
We offer free consultation visits to your home to give you advice and quotes
We carefully design a range of different driveway gates to suit your specifications
Our experienced and highly qualified team have over 35 years of experience in manufacturing and installing metal swinging and sliding driveway gates
We specialise in driveway gate automation systems which can be added to your new or existing gate
We can help you create your bespoke designs and have a large catalogue of driveway gate designs to choose from
We offer a galvanizing service to give a high-quality, lasting finish that ensures your driveway gates are not prone to weathering
We do not deal with subcontractors as all our work is done only by our team
Our gates come with a 3-year guarantee
Areas We Serve In East Dunbartonshire
We have undertaken work across East Dunbartonshire including the following locations:
Other Services Abbey Gates Offers in East Dunbartonshire:
Contact us
To get in touch about our services, or if you have any other related questions, please call us:
By Telephone:
01294 835294 or
 07799 895814
By Email:
info@abbeygates.co.uk