Electric & Automatic Driveway Gates in Bearsden
Abbey Gates supplies high-quality electric gates made to order in the Bearsden area. From our Glasgow-based workshop, we can measure, design, build and fit gates to fit your property.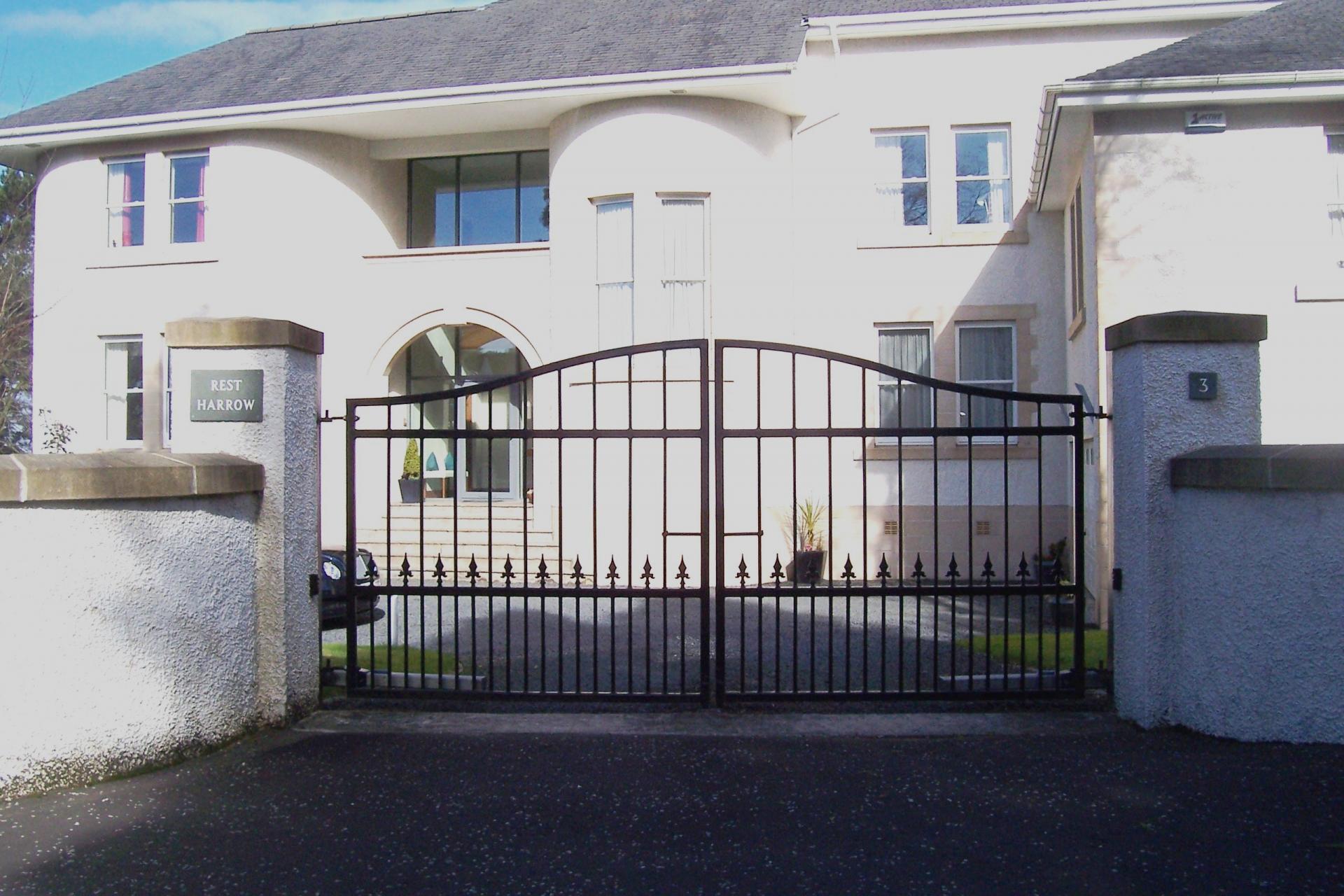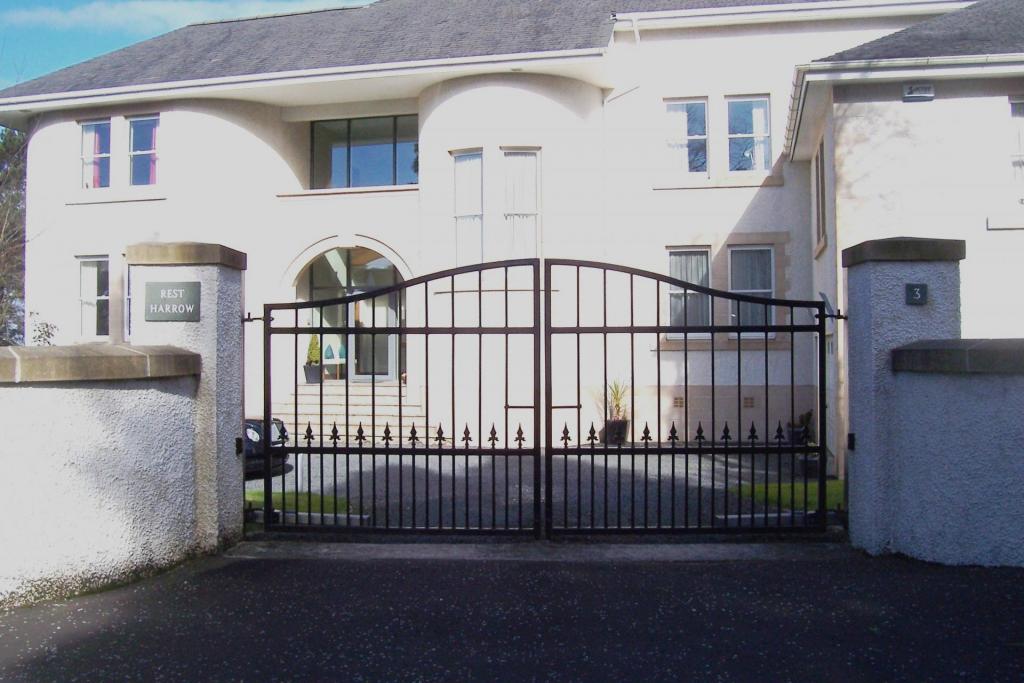 Domestic electric gates are growing more popular in Bearsden and throughout Scotland. These gates allow you to keep your gates closed most of the time to improve privacy and security.
A key fob or intercom controls them. Intercoms can be voice, video or code activated with various units available.
Our engineers will visit your property to measure your driveway entrance and consult with you to design your gate.
There are several options for electric driveway gates in Bearsden. Palisade gates provide security with pointed tops and metal bars. They are usually steel or iron and can be painted or powder coated.
Composite gates are a combination of metal, usually aluminium and wood panels. They provide privacy and security as the panels mean no one can see inside your property through the gate.
We can also install matching railings with all of our electric gates to provide additional security and a finished look for your property exterior.
Garden Gates in Bearsden
Garden gates can be made as palisade or composite if security and privacy are important. However, often garden gates are more decorative, so a scroll gate with a smooth top and curled designs are common.
The kind of gate is available in various metals depending on the purpose and budget. They can be powder coated or painted, depending on your preference.
Commercial Gates in Bearsden
Commercial properties often want security and privacy to protect their goods and staff. We can install palisade or composite gates with different designs and appearances on your property.
For those who want a distinguished and traditional look, steel or iron decorative palisade gates or composite gates with palisade tops are ideal.
We can install simple palisade fencing with electric gates with anti-climb paint for industrial yards and highly secure premises.
We can provide ID card access and more advanced intercom options for commercial purposes.
Swing and Sliding Gates
Some people believe that they can't have a security gate because of the nature of their driveway. It may be sloped or go onto a public highway. A sliding gate is an excellent option in these cases as it can move to the side or fold up if it is a bifold gate.
How is an Electric Gate Installed?
As a company local to Bearsden, we will design, make and install the gate and intercom system for you. Our team will fit the gate, and the electrician will liaise with you to provide power to the gate and intercom. You will be consulted at every stage to ensure that your electric gate is exactly as you want.
Why Choose Abbeygates in Bearsden?
We are a trusted, Glasgow-based company
We offer free consultation visits to your home to give you advice and quotes
We carefully design a range of different driveway gates to suit your specifications
Our experienced and highly qualified team have over 35 years of experience in manufacturing and installing metal swinging and sliding driveway gates
We specialise in driveway gate automation systems which can be added to your new or existing gate
We can help you create your bespoke designs and have a large catalogue of driveway gate designs to choose from
We offer a galvanizing service to give a high-quality, lasting finish that ensures your driveway gates are not prone to weathering
We do not deal with subcontractors as all our work is done only by our team
Our gates come with a 3-year guarantee
Areas We Serve In East Dunbartonshire
We have undertaken work across East Dunbartonshire including the following locations:
Other Services Abbey Gates Offers in East Dunbartonshire:
Contact us
To get in touch about our services, or if you have any other related questions, please call us:
By Telephone:
01294 835294 or
 07799 895814
By Email:
info@abbeygates.co.uk